Bio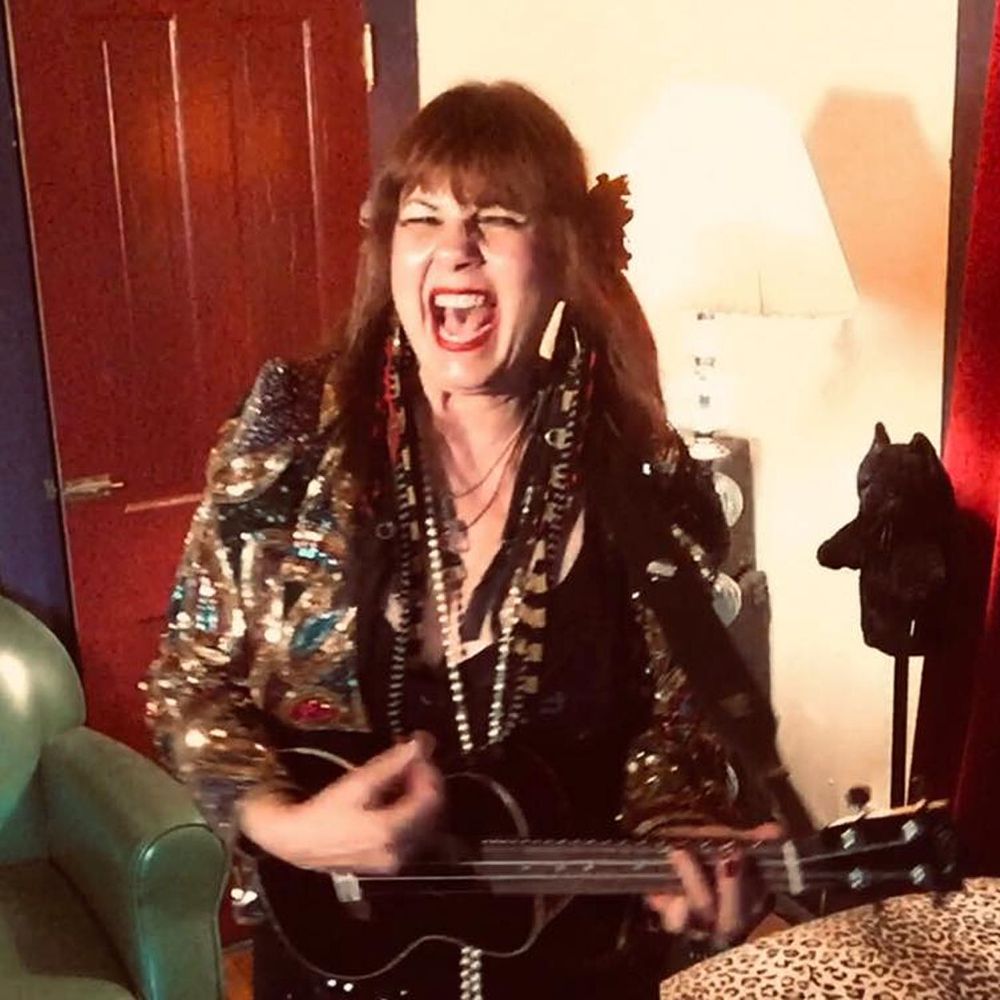 The History
...and the Mystery
It all started by being the "Seamstress for the Band".
..from Zappa to Zevon.. from Clapton to Hendrix  to the local bar bands.. I was the girl with the sewing machine..who sang while she worked :)
I have always had one foot in the music business- while creating clothing for other musicians and at the same time  I was  doing background vocals on many of their albums,
I had a 45 out in the 70's for the musical production "Jesus Christ Superstar" . The single was "I don't Know How to Love Him" . It landed me a contract and a slot on Merv Griffin ..but they wanted to "make me over" and I "wouldn't wear that @#%* blue chiffon dress and tease my hair" ...so....I ripped the recording contract, left the biz,  and went into clothing design ...for awhile ; )
Being the "chick singer" in many bar bands., I  have performed and done road touring and worked the "loop": the ski resort circuit, the winery circuit, and  playing every type of venue from the street to the big stage at a major pop festival (Miami 1968 - while I was still in high school ... yep.. I was the hippie kid : )
So...here I am - still that 15 year old hippie kid-with a clothing line that I sell through boutiques and galleries across the US and Canada .....and now I am finally recording my own songs, back touring,still sewing ...and I never stopped singing. 
So- thank you for being part of this wonderful journey- and for supporting the arts.